Pet Waste Removal Service Blacklick Reynoldsburg Gahanna and surrounding Ohio areas
Never Pick Up Dog Poop Again!
Let Us Do The Dirty Work For You.
Get Reliable & Affordable Pet Waste Removal Today!
Why Choose Scoop Patrol?
– Locally Owned Business –
– As Low as $10 Per Week –
– NO Contracts Required –
– Bonded & Insured –
– Automatic Payments –
– Tools Always Disinfected –
Contact Us
Blacklick – Reynoldsburg – Gahanna and surrounding Ohio areas
Email Us: service@scooppatrol.com
614-721-5296 Call or Text
Residential Pricing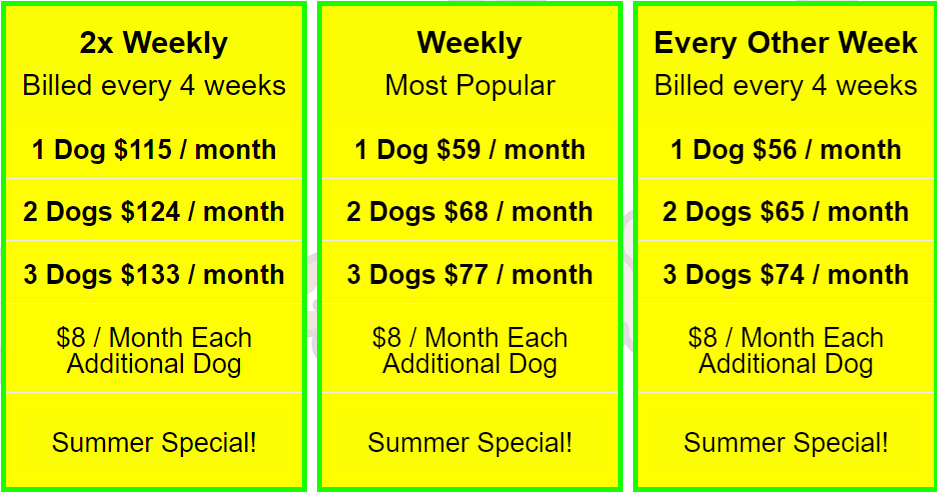 Visit Scoop Patrol Today!